We are not affiliated with any brand or entity on this form
Get the free form 914
Show details
Hide details
His or her family member s is referred to as a derivative applicant. Form I-914 Supplement A is to be completed by the principal applicant. ATTY State License No. Form I-914 Supplement A 07/29/14 Y Page 1 Continued 1. Give the following information about your family member if he or she is currently in the United States. OMB No. 1615-0099 Expires 07/31/2016 I-914 Supplement A Application for Immediate Family Member of T-1 Recipient Department of H...
Get, Create, Make and Sign
Get Form

eSign

Fax

Email

Add Annotation

Share
How to fill out form 914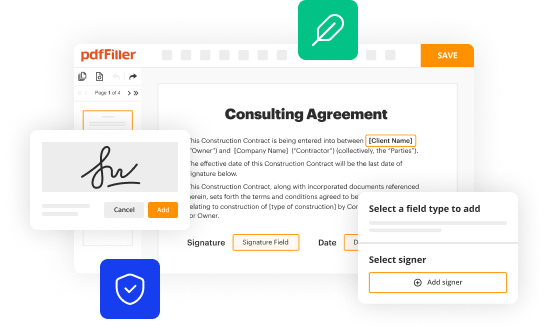 How to fill out form 914:
01
Begin by carefully reading the instructions provided with the form. Make sure you understand the purpose of form 914 and the information you need to provide.
02
Gather all the necessary documents and information required to complete form 914. This might include personal identification documents, financial records, or any other supporting paperwork.
03
Start filling out the form by entering your personal information accurately and legibly. This may include your full name, address, contact details, and other relevant details as required.
04
Proceed to the sections that require specific information related to the purpose of form 914. Ensure that you answer all the questions or provide the requested details thoroughly and truthfully.
05
If there are any supporting documents required, attach them securely to your form 914. Make sure all attachments are clearly labeled and relevant to the application.
06
Double-check all the information you have provided on form 914 before submitting it. Carefully review each section to ensure there are no errors or omissions.
07
Submit your completed form 914 as per the instructions provided. This may involve mailing it to a specific address, submitting electronically, or delivering it in person.
Who needs form 914:
01
Individuals who are required to provide specific information or apply for a particular purpose as stated in the instructions for form 914.
02
This may include individuals applying for certain benefits, permits, licenses, or other legal requirements where form 914 serves as the necessary documentation.
03
It is important to refer to the instructions or consult with relevant authorities to determine if form 914 is required in your specific situation.
This is how it works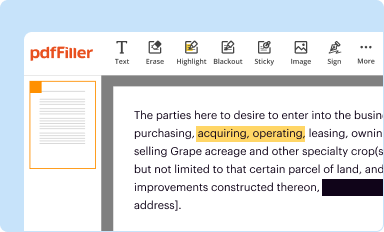 Edit your form 914 form online
Type text, complete fillable fields, insert images, highlight or blackout data for discretion, add comments, and more.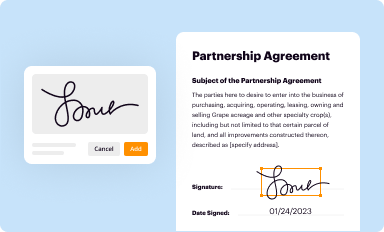 Add your legally-binding signature
Draw or type your signature, upload a signature image, or capture it with your digital camera.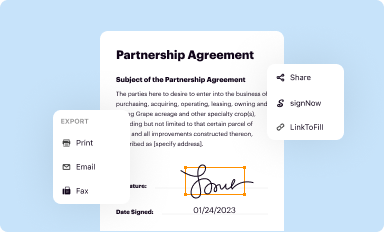 Share your form instantly
Email, fax, or share your form 914 form via URL. You can also download, print, or export forms to your preferred cloud storage service.
Editing form 914 online
To use our professional PDF editor, follow these steps:
1
Set up an account. If you are a new user, click Start Free Trial and establish a profile.
2
Prepare a file. Use the Add New button to start a new project. Then, using your device, upload your file to the system by importing it from internal mail, the cloud, or adding its URL.
3
Edit 914 form. Rearrange and rotate pages, add and edit text, and use additional tools. To save changes and return to your Dashboard, click Done. The Documents tab allows you to merge, divide, lock, or unlock files.
4
Save your file. Select it from your records list. Then, click the right toolbar and select one of the various exporting options: save in numerous formats, download as PDF, email, or cloud.
It's easier to work with documents with pdfFiller than you can have believed. Sign up for a free account to view.
Not the form you were looking for?
FAQ
What is form 914?

Form 914 is a document used by the United States Department of Labor's Office of Labor-Management Standards (OLMS) to collect data on labor organizations and unions. This form is known as the "Annual Report" and is required to be filed by labor organizations as mandated by the Labor-Management Reporting and Disclosure Act (LMRDA). The form collects information about the organization's financial activities, membership size, officer and employee salaries, and other related data. The information gathered in Form 914 provides transparency and accountability in labor organizations and ensures compliance with federal regulations.

Who is required to file form 914?

Form 914 is not a specific tax form. The Internal Revenue Service (IRS) uses Form 914 to request a taxpayer's compliance with tax treaty requirements. It is typically used for foreign entities or individuals claiming treaty benefits from the United States. The requirement to file Form 914 depends on the specific circumstances and the tax treaty in question. It is advised to consult a tax professional or the IRS for guidance on filing requirements for Form 914.

How to fill out form 914?

Form 914 is the "Application for T Nonimmigrant Status" form used by individuals who have been victims of human trafficking. Here are the steps to fill out Form 914: 1. Obtain the form: You can download Form 914 from the official U.S. Citizenship and Immigration Services (USCIS) website (www.uscis.gov) or request a copy by calling USCIS. 2. Read the instructions: Before you start filling out the form, carefully read the instructions provided with the form. This will help you understand the process and requirements. 3. Personal information: Provide your personal information, including your full name, address, date of birth, and contact details. If applicable, provide your A-number (alien registration number) and Social Security number. 4. Criminal information: Answer the questions regarding your criminal history truthfully. If you have a criminal record, provide accurate details such as the crimes committed, dates, and any arrests or convictions. 5. Trafficking information: Provide detailed information about the human trafficking incident you were a victim of. This may include the trafficker's personal details, location, description of events, and any supporting documentation available. 6. Certification: Sign and date the certification section, confirming that the information provided is true and accurate to the best of your knowledge. 7. Additional evidence or documents: If you have any additional evidence or documents to support your application, arrange and attach them as instructed in the form's instructions. 8. Check the form: Before submitting your application, review the form to ensure that all sections are completed accurately and no required fields are left blank. 9. Submit the form: After completing the form, make a copy for your records and then submit the original application along with any required fees, supporting evidence, and documents to the appropriate USCIS filing location mentioned in the form's instructions. 10. Follow up: After submitting the form, monitor the progress of your application using the USCIS case status online tool or by contacting USCIS directly. It is strongly recommended to consult an immigration attorney or an accredited immigration representative for guidance with your specific case, as the T Nonimmigrant Status application process can be complex.

What is the purpose of form 914?

Form 914 is used by the Social Security Administration (SSA) for the purpose of reporting wage information for certain workers who have received income from earnings that are not subject to Social Security taxes. This form is primarily used by employers to report wages paid to workers who are covered under a Section 218 Agreement (a voluntary agreement between state and local governments and the SSA to extend Social Security coverage to certain public sector employees) or by federal agencies to report wages paid to employees who are not subject to Social Security taxes. The purpose of Form 914 is to ensure accurate reporting of wages for these workers and to ensure that their earnings are appropriately recorded for Social Security benefit purposes. It helps in maintaining the earnings records of workers covered under Section 218 Agreements and those exempt from Social Security taxes, enabling them to receive accurate benefits when they become eligible.

What information must be reported on form 914?

Form 914 is used to report the details of tax-exempt advance refundings of tax-exempt bonds and private activity bond issues. The information that must be reported on this form includes: 1. Issuer Information: The name, address, and Employer Identification Number (EIN) of the issuer of the tax-exempt bonds. 2. Bond Information: Details of each bond issue, such as issue date, issue price, maturity date, CUSIP number, and type of bond. 3. Bond Issuance: Information regarding the size of the bond issue, amounts used for refinancing, amounts used for new projects, and any amounts used to pay related expenses. 4. Use of Proceeds: Information about how the bond proceeds were used, including detailed descriptions of each new project financed or refinanced. 5. Refinancing: Details of the bonds being refinanced, such as issue date, issue price, and outstanding principal amount at the time of refinancing. 6. Arbitrage Information: If applicable, information about any arbitrage rebate liability or any yield reduction payments on the bonds. 7. Qualified Historic Rehabilitation Tax Credits: Information about any qualified rehabilitation expenditures incurred in connection with the bond-financed property. 8. Miscellaneous: Any additional information that may be required based on specific bond issues or circumstances. It's important to note that this is a general overview, and the specific requirements may vary based on the type of bond issue involved. It is advisable to review the instructions and consult with a tax professional familiar with tax-exempt bond reporting to ensure accurate completion of Form 914.

When is the deadline to file form 914 in 2023?

There is no specific form 914 for filing in the United States. Therefore, it is not possible to determine a deadline for filing it in 2023. If you have any additional information about the form, please provide more details so that I can assist you further.

What is the penalty for the late filing of form 914?

The penalty for the late filing of Form 914 depends on the specific jurisdiction and the regulations of the relevant tax authority. There is no specific penalty named "Form 914"; however, if you are referring to a specific tax form or document, kindly provide more information so I can assist you further.

Can I create an electronic signature for the form 914 in Chrome?

Yes. With pdfFiller for Chrome, you can eSign documents and utilize the PDF editor all in one spot. Create a legally enforceable eSignature by sketching, typing, or uploading a handwritten signature image. You may eSign your 914 form in seconds.

How can I fill out form 914 on an iOS device?

Install the pdfFiller app on your iOS device to fill out papers. Create an account or log in if you already have one. After registering, upload your 914 form. You may now use pdfFiller's advanced features like adding fillable fields and eSigning documents from any device, anywhere.

How do I complete form 914 on an Android device?

Use the pdfFiller mobile app to complete your 914 form on an Android device. The application makes it possible to perform all needed document management manipulations, like adding, editing, and removing text, signing, annotating, and more. All you need is your smartphone and an internet connection.